My opinion is whether this is more about the fact that companies want "Make in USA / UK" more than safety overall. Is this drive all about selling and manufacturing in USA? I agree with a few posters – they could go the Pacific Route – as if China, India , Singapore, Tokyo security is any better than the middle east ? For that matter Pakistan is on the allowed fly list confuses me even more! This seems political in nature and is more like a push for some sort of treaty or negotiation that has been left pending by those countries that would benefit the USA or UK. I don't understand the logic at all nor has it been made public. All this will do is transfer flights, which I think is what the USA / UK Want -money loss to the middle east. This all seems like a political mess where the middle east refused to give USA / UK something or someone (most probably something) and so the USA and UK are playing bully. This was something Obama must have had to do but delayed and Trump had to just accept. I doubt this was even a Trump call but perhaps it was. Remember both the UK and USA have new type of leadership both wanting to exit old ways and make in USA / UK is a focus too. Anyhow, this will only hurt people's enjoyment to travel – nothing else. USA and UK both know (correctly) that people wont stop travelling but will find another route or accept the pinch – either will not reduce activity. So this doesn't seem like terror planning involved – it seems more so that there is something else. That being said I could be wrong and the terror planning worry could be true and that's what they're doing – trying to make it harder to get to both countries. Either way – as a traveller I'm not impressed but if it's going to make my travel safer – oh well – safety and life comes first (though leaving my old ways of having a laptop or tablet is a pain!)
When I asked Qatar Airways over Twitter regarding electronics ban and whether they allow the checkin of those items to be done at the BOARDING GATE – these were the replies:
Hi Shivam, passengers traveling with Qatar Airways can use their device(s) both on board into Doha, while in Transit, and up until they board their connecting flight to the United States. At the gates, all unauthorized devices will be collected from passengers, safely and carefully packaged and secured, and put inside the checked baggage compartment of the aircraft. To avoid any delays during boarding for US-bound flights, we recommend that all the devices are put in a secure bag and checked-in at the point of origin, particularly for passengers with short transit times. Hopefully this answers your question.
You may OPT to carry your devices on board the first leg up until before boarding your onward flight to the States, Shivam. They will be collected and secured by our staff at the gate. However, to avoid delays during transit, we still HIGHLY RECOMMEND that restricted devices are checked in at the point of origin especially if you have a short connection. Our staff at the check-in will assist. Hope this clarifies.
Airlines will suffer and so now they need to work out serious branding and marketing techniques to help make sure they don't lose out on too many flyers and future customers!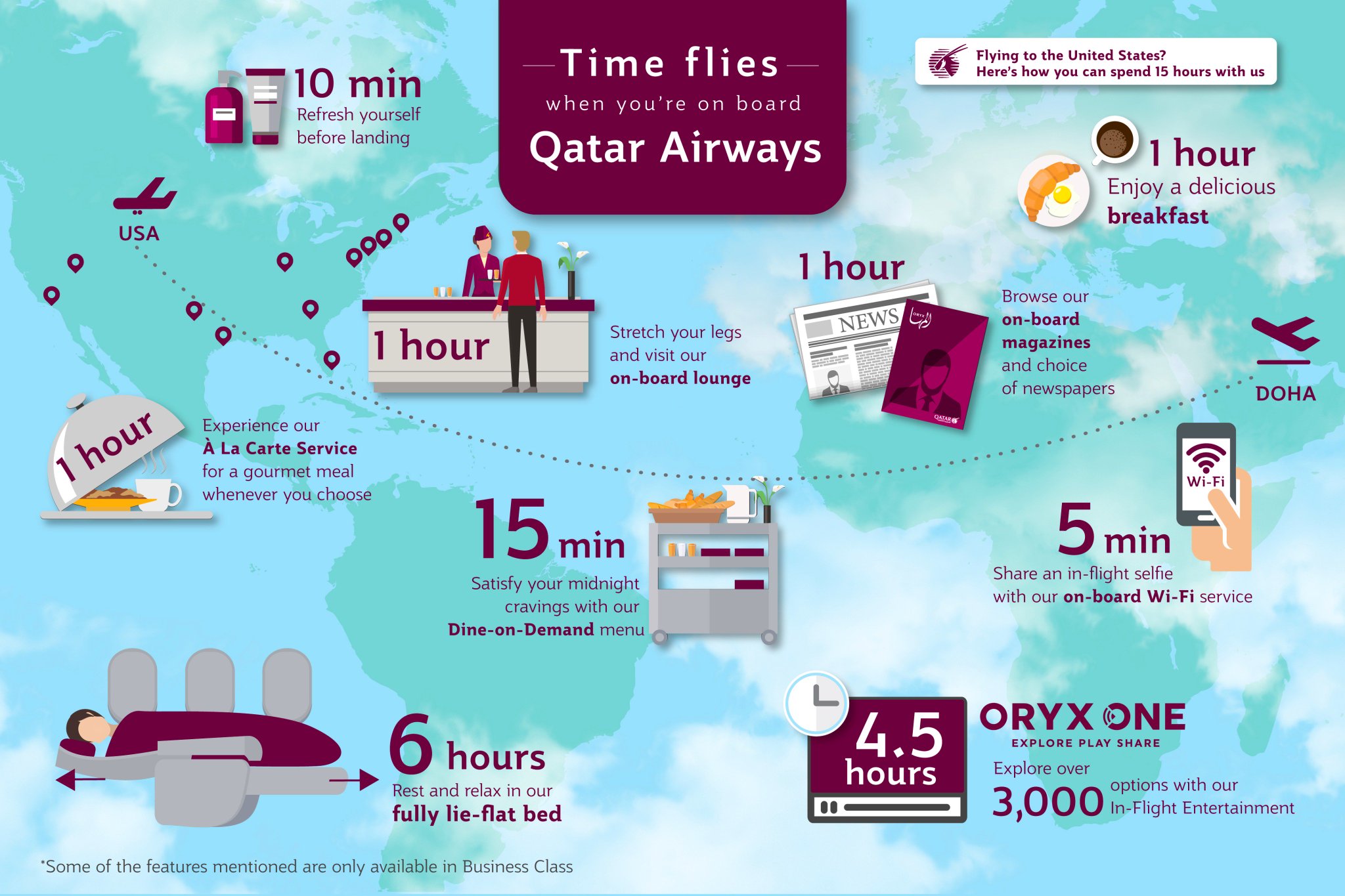 Some people who commented and some of my replies to them.
Yaz – For example I will be allowed to travel from Australia to Uae bt after tht I will have to book my laptop…
—- Well interesting, if its a short connection flight they will ask or recommend you to just check in from the first flight unless it's Emirates which has a nice facility to let you use it exception when you are on the plane and take the device during boarding which I'm surprised no one else has done!  Qatar Airlines needs to promote that they allow everything to be used up till boarding just as Emirates has. When asked on Twitter they said they did offer the same services. I wonder why they didn't promote it though!
Craig Simonian — (talks about different electronics being banned and some allowed).
I think it's generally as simple as this. Any phone that is smaller than an iPhone 7 Plus will be allowed since the iPhone 7 Plus is an iPhone and belongs to the iPhone 7 family (its a bit bigger) but accepted. It's also very popular so is accepted as a phone. Period. I'm quite surprised they aren't allowing headphones. Quite sad. I hope they dont stop my normal Sony headphones from going. I guess I better make sure I have my iphone and Pixel in-box headphones ready in case they ask for my simple but still large Sony Headphones out.
I do have a couple of questions though :
1) In case you did travel with a laptop on a non Emirates flight for the first leg of your trip – and then had a quick transfer – what would they do to get your laptop checked-in ? Send you out to miss your flight ? Or some way to move your laptop or electronic device via bubble wrapping and boxes? Would that apply for all airlines ?  Same for headphones and other devices ….. From what Qatar and Emirates (Turkish Airlines too?) seem to suggest they will let you use it outside the plane no matter where you are!
2) How long will this last ? Sounds like this may go long with Canada and France joining in soon! France would join in very quickly since it has been frequently attacked over the years. Australia may want to join too after the Sydney Attack…wait wait! India should join immediately! Mumbai was attacked too! .. Wonder why this is just USA …and more importantly why is UK on the list ? Hasn't UK been safe most of this time ?
Now another great way to distract people is by announcing a new major feature or change which is distruptive to the market!